Mobile Friendly Websites Rewarded with High SEO Ranking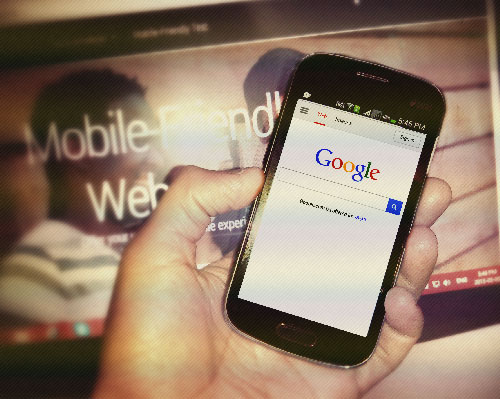 As of Tuesday, April 21, 2015, Google has rolled out a huge improvement to the way it ranks websites. How enormous? Google's Zineb Ait Bahajji from the Webmaster Trends group was cited earlier the rolled out that this change will outranks both Panda and Penguin regarding its size of effect on search results.
The huge takeaway from this is that if your site is not mobile friendly, change the site to a responsive website as soon as possible. 50% of all searches done on Google are on mobile devices. If 50% of your traffic from Google originates from cell phones, it seems like if your website is not mobile-friendly that virtually all of that traffic from mobile is at huge risk.
To focus your readiness, you'll need to begin with Google's free assessment tool, which I'll dive into now.
How to Test Mobile Friendly Website
You don't need to surf a lot of websites to check your websites mobile responsiveness because Google itself provides a great tool of Mobile-Friendly Test.
If you run your site on the tool, you'll get a quick evaluation of whether your mobile rank will suffer as a consequence of the April 21st change. If your site is completely streamlined for mobile, you'll get a successful message like this one:

You'll additionally get a visual of how the Googlebot "sees" your site. (For instance, in the screenshot above, you'll see that in ABAC's site, there are one resource which Googlebot can't "see" in light of the fact that we've blocked them with a robots.txt file.
If your website, landing pages or blog are not ready for the mobile update, you'll get a message that looks like this:

Alongside the disappointment message, you'll get a couple of pointed bullets on the reasons your content failed the test. Above, you can see the Mobile viewport not set, the links are too close together and text too small to read. While this may appear like you'll have to do an entire detailed redesigned to settle every error, moving to a mobile upgraded content management system, blog, or landing page tool will probably fix a large portion of them.
So let's make a Mobile Friendly Test now.
If your site does not passes the test don't worry you are not too late. You can still have the chances to change the site to a mobile friendly version and get rewarded with high SEO ranking. You can check out Getting Started guide in the Mobile Friendly Websites documentation by Google.
Written by Md. Arifur Rahman Tanu.
4 thoughts on "
Mobile Friendly Websites Rewarded with High SEO Ranking

"