ABAC Technologies LTD is Top Rated at Upwork
We are very excited to announce that ABAC Technologies LTD is a Top Rated Agency at Upwork now with 100% Job Success. CEO Didarul Bhuiyan was also awarded Top Rated freelancer title recently. So this is a great moment of double joy for the whole team.
Top Rated Badge is the most prestigious badge at Upwork. They take a good many issues in consideration before awarding the badge. Only less than 10% freelancers on Upwork ever qualified for this badge worldwide. The ratio among Bangladesh freelancers is even less unfortunately.
For agencies, it is required to put much more efforts, consistencies and luck (yes, true) to earn the badge. Therefore, it is more prestigious for sure.
This is a great moment of achievement, specially as a Bangladeshi Agency and Freelancer to earn Top Ranked badge in the international outsourcing market place.
ABAC Technologies LTD strives to provide most effective solutions in the most efficient way possible. The team works hard to provide the best solutions in time and within budget.
We are very thankful to our client for their supports and trust on us all the way through. We would not be able to achieve these without your supports.
We believe these recognitions would help us to create more success stories and to help the country becoming the Ultimate Outsourcing Destination for the whole world.
One thought on "
ABAC Technologies LTD is Top Rated at Upwork

"
CATEGORIES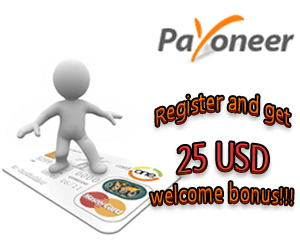 RECENT'S COMMENTED POST

Raw Hasan said "Nice list on the historic places of Bang..."

Web Application Developer (PHP) Needed | ABAC Technologies Ltd said "[…] learn about us, please check w..."

Faria Anan said "Thanks a lot for this describes..."

Momin said "Thank you for sharing very nice info abo..."

ABAC Technologies LTD is Top Rated at Upwork said "[…] LTD is a Top Rated Agency at U..."
POPULAR POSTS

Posted by Admin on theFebruary 25th, 2012 with 12 Comments

Posted by Admin on theOctober 23rd, 2014 with 11 Comments

Posted by Admin on theJanuary 6th, 2012 with 8 Comments

Posted by Admin on theMarch 16th, 2012 with 7 Comments

Posted by Admin on theMarch 25th, 2012 with 7 Comments