Junior Mobile Application Developer (Android and iOS) Needed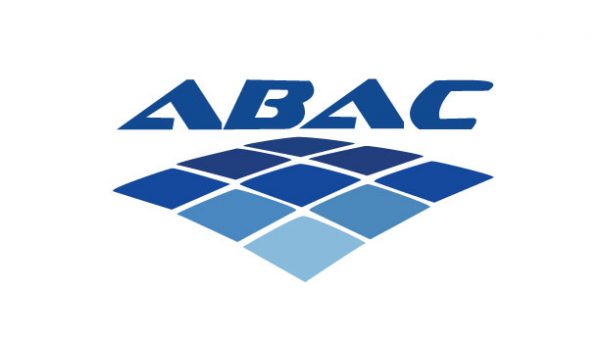 ABAC Technologies Ltd (www.abac-bd.com) is a Dhaka based outsourcing service provider, established in 2010. We are looking for Mobile App developer (Android and iOS) with skills and experience in building Apps, web applications, specially eCommerce based Apps with different external API. We encourage Women and Physically challenged candidates to apply. We are an equal opportunity provider.
Role Details
Job Title: Junior Mobile Application Developer (Android and iOS)
Location: Dhaka
Job Profile
The Developers team is responsible for feature additions, new development and code maintenance.
The Developer will perform the design and development of Apps as assigned by the team lead.
Key Accountabilities
The key responsibilities of the Developer are:
Working with the Lead Developer and other team members ensuring the successful delivery of application code, documentation and internal testing to customers.
Ad-hoc bug fixes, small-medium-large scale changes to the system to meet client specific needs and delivery of the solution of highest quality.
Document system design, functional design and technical specification.
Unit and Integration testing.
Escalating all risks and issues, in a timely manner, to higher management
To identify and resolve issues that affects project work and to provide timely escalation to the Management.
Interact with application support and provide 2nd line support for the overall system.
Interact with QA to ensure desired quality levels are achieved.
Work with the Customers, Technology and Support teams to devise and deliver business solutions.
Constantly looking out for opportunity to improve system processes and process flows.
Knowledge, Skills and Experience Required
Essential
The Developer is expected to have the following knowledge, skills and experience on appointment:
At least Two (02) eCommerce app development working experience directly;
Online Portfolio or example of live work;
Deep understanding of Android Framework, Android NDK, Object-oriented software development experience;
Design & build enterprise level Android applications (Native);
Knowledge of the open-source Android ecosystem and the libraries available for common tasks (Glide, Network libraries like OKHttp etc);
Knowledge of SQLite, MSSQL or similar database management system;
Experience on web service integration (SOAP, REST, JSON, XML);
Experience with third-party libraries and APIs;
Working knowledge of the general mobile landscape, architectures, trends, and emerging technologies;
Experience with web frontend technologies such as HTML5, CSS3, java script and Bootstrap;
Good interpersonal skills adequate for dealing and communicating clearly within the team and peers. All business will be conducted in English;
Good written skills adequate for documenting solutions, risks and commitments clearly and unambiguously;
The ability to work under pressure to support project deadlines;
The ability to identify and mitigate risk.
Desirable
The following skills and experience are desirable but if not present, can be developed while in the post:
Business critical software development and implementation in financial organisations;
Magento development experience;
Experience in building mobile optimized web applications;
Experience of a range of development methods and an ability to adapt any chosen method to meet the needs of a project;
Experience with source code (version) management tools;
Experience in web based hosting and deployment of applications;
Experience in dealing with customers globally.
Values
CARE:
A successful candidate must be fully passionate of his/her works.
Customer Focus :
Demonstrating a clear understanding of the customer, anticipating and delivering on their current and future needs.
Teamwork :
Willingly and effectively working with others to achieve shared objectives and deliver added value solutions and outstanding results.
Excellence:
Leveraging individual and company strengths to achieve the business objectives and deliver outstanding results.
Innovation:
Initiating and driving change to create value and maintain a competitive advantage.
Integrity:
Demonstrating the highest standards of honesty and ethical behaviour.
Benefits
We ensure excellent, brotherly working environment with lots of fun things around. We play Kites, Cricket etc together within the facility. We have a growing work-out facility inside our premise as well. We lunch together under the company arrangement.
Remuneration:
We offer excellent monthly remuneration package to deserving talents. We also offer two festival bonuses totalling to a full monthly salary per year.
Career Growth:
We evaluate performance and reassess remuneration packages twice a year.
Weekends and Working Hours:
Our weekends are on Saturdays and Sundays. We spend an hour everyday for fun and team building activities (playing cricket, kites etc or with work-out sessions) as part of our daily schedule. Our office schedule is therefore, from 9AM to 7PM.
Public Holidays:
We accept 10 Public Holidays in total a year.
Annual Leaves:
We provide 15 working days (3 weeks) of Annual Leaves.
Parental Leaves:
We also provide 6 months of maternity leaves and 15 days of paternity leaves.
About us:
To learn about us, please check
We are the company behind the growing classified tool, NotunBazar.com
Please send your resume to career@abac-bd.com