How to Search in Google for Best SEO Keyword Research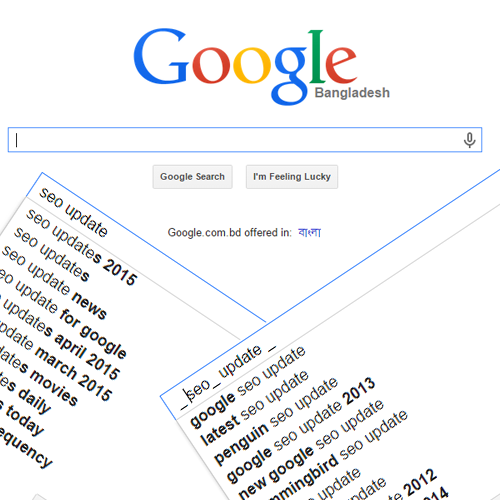 Google Search is really a great feature for the SEO experts to find new keywords for their optimization. This feature not only save a millions of key entries each day from the peoples around the world but also this is an astounding keyword research tools for the marketers. If you search in the Google Keyword Planner you could find that they will not show larger data around the keywords because of their commercial intent bias.
Now take the AdWords Keyword Planner Tool and search "What is SEO," you will not find any keyword searches with any volume that contain the words.
But search the same words in Google search and it will show us a lot of terms and phrases that appear to get enough Google search suggestion volume that are most popular.
Now I will show you the most powerful techniques that will increase your keyword research predictions. I discovered how to use wildcards in search suggest to find even more keyword data and I must thankful to MOZ blog. So here is some example:
Here is a search for "seo update" shows a lots of additional keywords to probable target.
And here is the same search using an underscore as a wild card beginning the query:
WOW! There are more keyword opportunities to success. I'm sure you got the excellent tricks for a better keyword suggestion.
You can also use the underscore nicely between words in a search phrase.  Here is the search suggest for "seo _ update"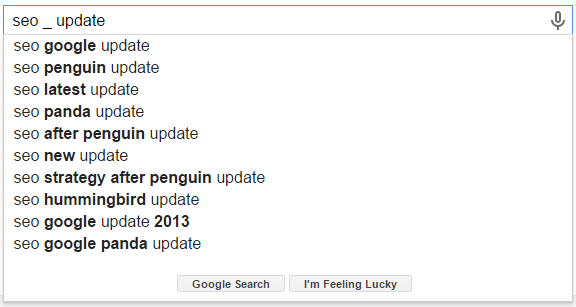 You can also add two or three wildcards between the words for more different results.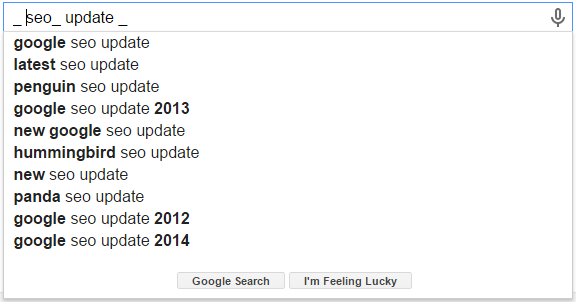 Only underscore isn't your only option, though. You can use star (*) or only space can also create this additional search options:
These are not all, you can apply more new tactics according to your talent. I suggest you to try wildcards in many different ways to find more excellent results. You must let me know if you have found much better tactics.
And I wish this knowledge will be very useful, helpful for your own work in keyword research planning and of course in the field of SEO.
Written by Md. Arifur Rahman Tanu.