Project Review: BelovedPhotos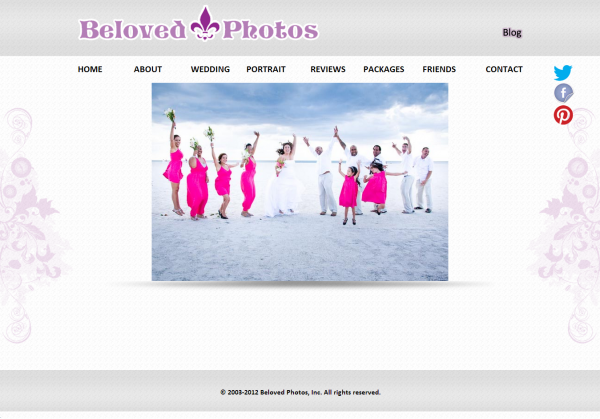 Another WordPress project we recently completed. The client is a US based professional photographer. We did everything required for this WordPress project, from design to installing on client server, except that the logo was previously designed and we just had to fine tune it a bit.
We used some custom gallery plugin, used Flickr Photostream etc. The contact us page design was highly appreciated by the client. We also did basic SEO optimization for the site. Therefore, the site is quickly catching good many traffics.
Credit for the project goes to Shyamol, Tanu and Bably. Keep up the good work mates.
Clients Feedback:
"You have done a beautiful job for me and I appreciate it very much." Abigail Montes