21st February – The International Mother Language Day.
21st February was declared to be the International Mother Language Day by UNESCO in 2000. The declaration came up in tribute to the Language Movement done by the Bangladeshis (the then East Pakistanis). But what is the history of 21st February? We will try to discuss that here.
When Pakistan was created in 1947, it had two different parts: East Pakistan (currently known as Bangladesh) and West Pakistan (currently known as Pakistan). The two parts were very different to each other in sense of culture, language, etc. The two parts were also separated by India in between.
In 1948, the then Government of Pakistan declared Urdu to be the sole national language of Pakistan. The East Pakistan people protested, since the majority of the population was from East Pakistan and their mother language was Bangla. They demanded Bangla to be at least one of the national languages, in addition to Urdu.
To demolish the protest, the government of Pakistan outlawed public meeting and rallies. The students of the University of Dhaka, with the support of general public, arranged massive rallies and meetings. In 21st February 1952, police opened fire on rallies. Salam, Barkat, Rafiq, Jabbar, Shafiur died with hundreds others injured. This is one of the very rare incidents in the history, where people had to sacrifice their lives for their mother tongue.
The sacrifice of the martyr's was not wasted. After years of continuously growing protests, greater rallies, great other sacrifices by the Bangladeshis (then East Pakistanis), in 1956, the government was bound to grant official status to Bangla.
Since then Bangladeshis celebrate the International Mother Language Day as one of the tragic days. They go to Shahid Minar, a monument built to honor the martyrs, and express their deep sorrow and gratefulness to the martyrs. International Mother Language Day is a national holiday in Bangladesh.
2 thoughts on "
21st February – The International Mother Language Day.

"
CATEGORIES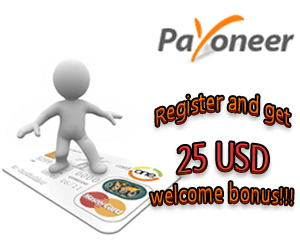 RECENT'S COMMENTED POST

Raw Hasan said "Nice list on the historic places of Bang..."

Web Application Developer (PHP) Needed | ABAC Technologies Ltd said "[…] learn about us, please check w..."

Faria Anan said "Thanks a lot for this describes..."

Momin said "Thank you for sharing very nice info abo..."

ABAC Technologies LTD is Top Rated at Upwork said "[…] LTD is a Top Rated Agency at U..."
POPULAR POSTS

Posted by Admin on theFebruary 25th, 2012 with 12 Comments

Posted by Admin on theOctober 23rd, 2014 with 11 Comments

Posted by Admin on theJanuary 6th, 2012 with 8 Comments

Posted by Admin on theMarch 16th, 2012 with 7 Comments

Posted by Admin on theMarch 25th, 2012 with 7 Comments